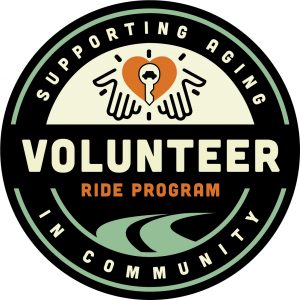 TONS as part of the the Aging Well Together collaboration project (learn more here) has worked to create a central resource hub for volunteer driving program tools and resources to support capacity building for existing volunteer driving programs and for organizations and groups potentially looking to start a program of your own in your respective community. Although this project funding is primarily focusing on increasing volunteer driving program capacity within Winnipeg at the moment, we know that many communities across Manitoba have volunteer driving programs and rely on them as main sources of transportation for older adults which is why we felt that sharing these resources is essential to increasing transportation across the Province.
Who is this for: Volunteer Driving Program Coordinators, Senior Resource Finders & Coordinators who manage driving programs and other community groups who have or who may be interested in starting a program
Given that this project is ongoing until 2024, the resources that are located in the central drop box file below will be updated on an ongoing period therefor we recommend you consistently check back for updated versions of the documents. Below is also a document that outlines all that is available within these resources and you will also find four training videos which have been developed to train new or existing volunteer drivers on the essential how to's in supporting older adults through volunteer driving and you can find those located in the central Volunteer Driving Program Tools & Resource section linked here
Here is the dropbox link where you can find all current word versions of the documents which once you download them, you can edit to the needs of your community & program:  click here to view downloadable tools & resources  
I would like to share in advance that within the scope of this project Serena is NOT setting up programs for communities and her role is primarily to support groups within Winnipeg at the moment to consider starting & managing their own Volunteer Driving Program utilizing the tools that she's created to streamline the start up or ease the management process. It is also extremely important to note that we are NOT providing volunteer driving services or rides to seniors so please take note of that.
For more information and if you have any questions, please email Serena Bittner who is the Urban Transportation Consultant for TONS working on this project: Tons.utconsultant@outlook.com